THE INTERRA NETWORK OF EXPERIENCED CONSULTANTS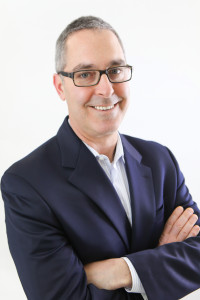 Gary Sorin
Managing Partner
For more than 25 years, The Fortune 500 and Startups have turned to Gary Sorin in times of business change. He's an experienced senior executive and a proven, creative, results-driven strategist. Gary's unique perspective is driven by a breadth of functional experience in IT, Sales, Marketing, Finance and Manufacturing. He's had consulting responsibilities and P&L accountability in multiple verticals, including utility, pharma, healthcare, software, financial services, telecom, government, industrial and consumer products. Over the years, Gary has developed a reputation for his strong abilities with respect to strategic thinking, driving implementation, and bridging diverse executive positions on complex issues. He is passionate about identifying and utilizing core strengths and disciplines to drive success of corporate sustainability initiatives.
The Interra Network
Experienced, Trusted, Local Consultants
Our clients appreciate and benefit from Interra's extensive network of more than 100 seasoned, local management consultants. Interra consultants average more than 20 years of experience in a broad range of industries and functional disciplines. The Network includes only fully vetted executive-level Consultants.
The Interra Network has served a significant portion of the world's largest organizations. Selected clients include AmerisourceBergen, Prudential, AT&T, GlaxoSmithKline, AstraZeneca, Johnson & Johnson, Tupperware, Novartis, Pfizer, NRG and The University of Pennsylvania.
Interested in Consulting for Interra?
If you're an experienced, independent consultant and you believe your profile may be a match for the work we do, please inquire below to be considered.
Please note: Only qualified applicants will be contacted.